There is no place like G28
Personal prints and projects
Bitcoin desk watcher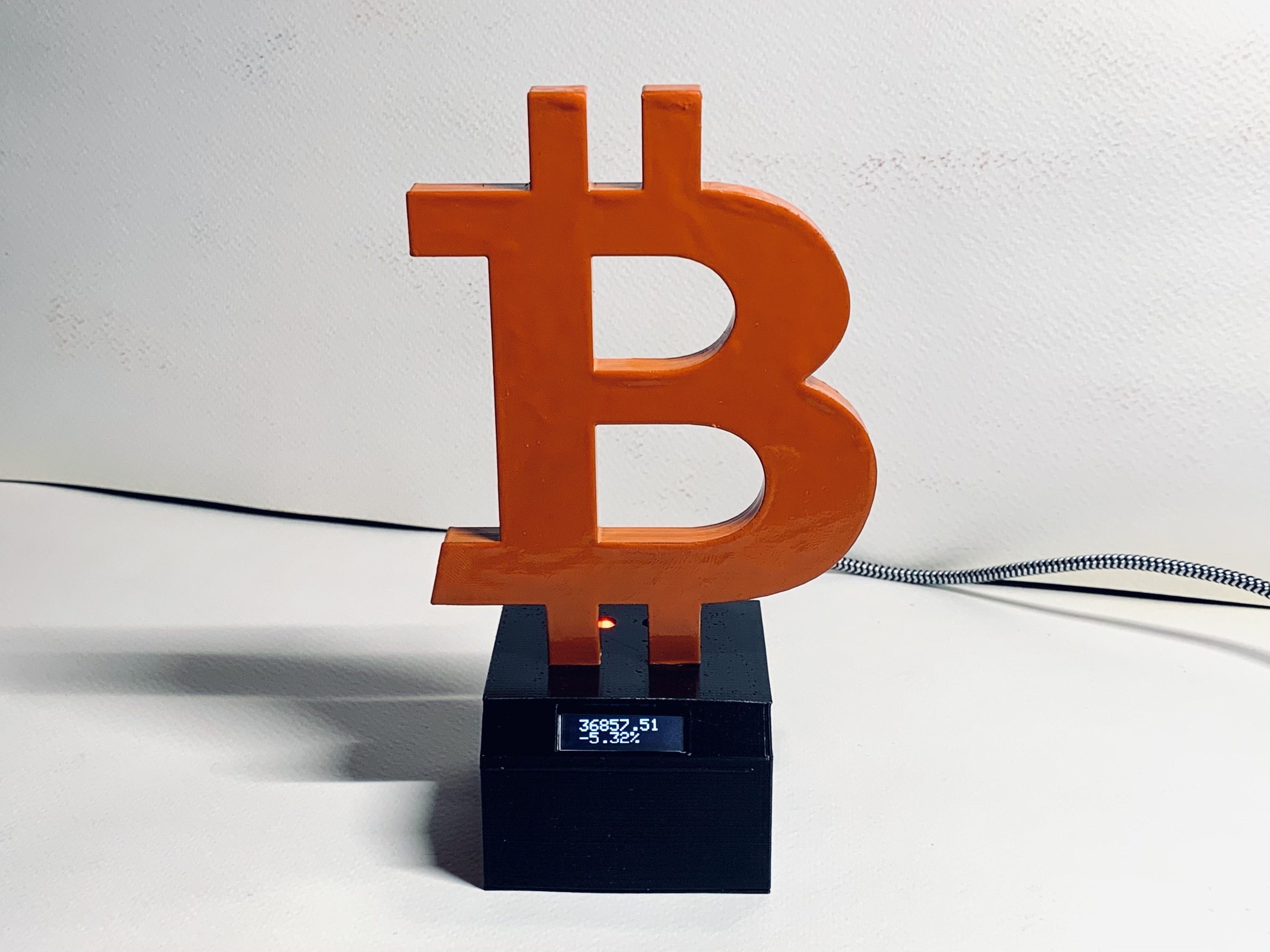 Read more about the project
Built using
3D printed Bitcoin + case for micro controller
Wi-Fi connectivity with ESP8266 board
SSD1306 OLED display module
Coinbase PRO API integration
LEDs for visual feedback
Posts
This is something I wanted to build for a long time: a Bitcoin price watcher and indicator as an elegant desk accessory.
You just got your 3D printer, and you already plugged it in.
Assembly: done 👍️
Filament: ready ✔️
STL file: affirmative ✳️
You put your SD card in and hit "Print" 🖨️
Useful prints by others
Join other 100+ developers!
Consider subscribing if you are into topics like DIY, Node.js, Elixir and more.